Credit Repair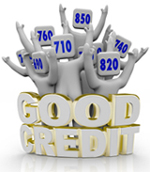 Bad Credit? We Can Help!
We are a very
aggressive
credit repair company and we achieve
very fast
results. We work with the 3 major credit bureaus in order to protect your rights. When talking about credit, every single score point
matters
.




Latest
Tuesday, 18 June 2013 11:22 Posted by p24fpu17

Secured Credit Cards are a Great Way to Build Credit What is a secured credit card? A secured card requires a deposit (cash collateral) that becomes the credit limit for that account. For example, if...

Friday, 22 February 2013 12:10 Posted by p24fpu17

Are you paying high interest rates on your student loans? Are you struggling to make your student loan payments? Have you exhausted your deferment and forbearance options? Are you in default status in any of...