Credit Repair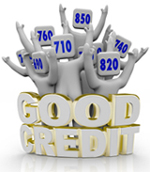 Bad Credit? We Can Help!
We are a very
aggressive
credit repair company and we achieve
very fast
results. We work with the 3 major credit bureaus in order to protect your rights. When talking about credit, every single score point
matters
.




Latest
Wednesday, 21 January 2015 03:18 Posted by Blackdiamond Credit Repair

It is that time of the year again and you could not be more excited about your tax return. You have paid your dues all year long and now it is time to "splurge"! But...

Wednesday, 14 January 2015 08:26 Posted by Blackdiamond Credit Repair

And Here is Why We Should Be on your List of New Year's Resolutions. Promises. Promises. Promises. According to USA.gov, there are a couple of New Year Resolutions that pop up every single year: 1)...